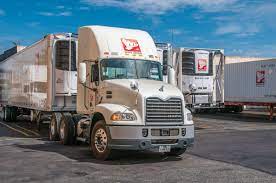 WASHINGTON, Sept 15 (Reuters) – "Major U.S. railroads and unions secured a tentative deal after 20 hours of intense talks brokered by the Biden administration to avert a rail shutdown that could have hit food and fuel supplies across the country and beyond.
Freight railroads had halted the transportation of hazardous goods, including chlorine for water purification and ammonia for fertilizer, as well as shipments of refrigerated food and other goods that use rail and at least one other mode of transport. Their goal was to prevent cargo from being stranded in unsafe locations.
Talks at the Washington, D.C., Labor Department headquarters went on for 20 hours straight until early Thursday morning. Officials are expected to host a news briefing later Thursday" 09/15/2022.