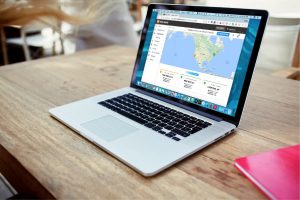 White Arrow Inc. located in Montebello, CA is seeking a Web and Interface Designer with a bachelor's degree in Systems Engineering with 24 months of experience.
Researches, designs, and develops user interfaces and websites/portals, cloud, desktop, and mobile solutions for a Transportation Management System in conjunction with an existing hardware and software team. 

Develops and tests layouts, interfaces, functionality, and navigation menus to ensure compatibility and usability across browsers and devices. 

Uses web framework applications as well as client-side code and processes. 

Coordinates the deployment of the software system. 

Creates and maintains designs for the transportation Management systems, web portals, and mobile applications. 

Analyzes software requirements to determine the feasibility of design within time and cost constraints. 

Consults with the engineering team and other non-technical staff members to evaluate the interface between hardware and software and operational and performance requirements of the overall system. 

Develops testing procedures, implements design code solutions, and creates documentation. 

Participates in code collaboration, quality control, and bug support. 

Assist in implementing design solutions for Route Optimization, Cargo Consolidation, Cost Calculation, Refrigerated Freight Monitoring, GPS tracking, ETA prediction, and Safety Regulation Compliance.
Please Email your resume to Jack Zgunea (jack@whitearrow.com)